Una salita e una discesa sono la stessa cosa, è il punto di vista che le rende diverse.


Tuesday, 25 December 2012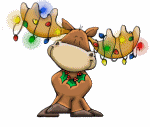 Jingle bells, jingle bells,
Jingle all the way!
O what fun it is to ride
In a one-horse open sleigh
B U O N N A T A L E ! ! !
www.andreagaiani.it Ŕ online dal 2009